Investors Business Daily - Home Study Course - Level 2 - Intermediate Strategies for Investing | 901.57 MB
Genre: E-Learning
The Level 2 Home Study Program takes a deeper dive into the CAN SLIM® Investing System and teaches you more chart patterns and advanced market-tracking techniques.
TTC Video - Customs of the World | 10.34 GB
Genre: E-Learning
You've heard it before: When in Rome, do as the Romans do. The concept of cultural adaptation is hardly new. But is it always the best approach? In our increasingly globalized world, the need for cross-cultural understanding has never been more essential to our success in life, both personally and professionally—yet how can we possibly adapt to all the cultures surrounding us?
INFINITESKILLS - LEARNING ADOBE LIGHTROOM 5 TRAINING VIDEO TUTORIAL-kEISO
English | .ISO | Team: kEISO | 10.25 hours | 2.049 GB
Genre: eLearning
In this project-based Learning Adobe Lightroom 5 video tutorial series, you'll quickly have relevant skills for real-world applications.
Investors Business Daily - Home Study Course - Level 3 - Advanced Strategies for Investing | 901.57 MB
Genre: E-Learning
The Level 3 Home Study Program teaches you advanced holding and selling strategies, the intricacies of portfolio management, and the importance of post analysis.
Infiniteskills - Learning Adobe Photoshop Lightroom 4 Training Video | 1.69 GB
In this Adobe Photoshop Lightroom 4 training course, creative and technical expert Andy Anderson takes you through the features and functions of this comprehensive software for both the professional and amateur photographer. Designed for the beginner, you do not require any prior experience working with Adobe Lightroom to take advantage of this tutorial.
Investors Business Daily - Home Study Course - Level 1 - Beginning Strategies for Investing | 1.68 GB
Genre: E-Learning
DVD Set of Investors Business Daily Home Study Course - Level 1
IBD's Level 1 Home Study Program introduces beginning investors to IBD's top-performing CAN SLIM Investing System, the seven traits of winning stocks, major chart patterns and market timing. Get started at your own pace with the interactive Level 1 Home Study today!
CBT Nuggets - Windows PowerShell v2-v3-v4 Ultimate Training-PRODEV | 4.48 GB
This PowerShell video training course with Don Jones covers everything an administrator can do with any current version of PowerShell.
Infiniteskills - Sage Line 50 Training Video | 420.3 MB
This Sage 50 Training video breaks mastering this powerful accounts package down into easy-to-follow stages. The lessons are practical and use a fictitious company as a base to teach the fundamentals of bookkeeping. The format of the lessons is aimed towards both users who are new to Sage accounting or are upgrading from prior versions.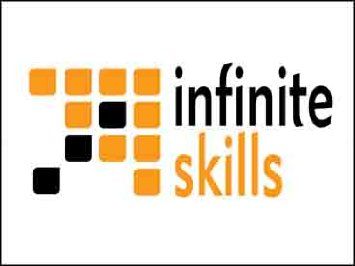 Infiniteskills - Learning Adobe Lightroom 5 Training Video | 2.82 GB
In this Adobe Photoshop Lightroom 5 training course, expert author Andy Anderson guides you through the features of this comprehensive photography software designed for amateur and professional photographers alike. This training course is intended for beginners, meaning no prior knowledge or experience with Adobe Lightroom is required to take advantage of this tutorial.
Lynda - Lighting with Flash - Basics
Duration: 1h 50m | Video: AVC (.mp4) 960x540 23.976 fps | Audio: AAC 48KHz 2ch | 1.26 GB
Genre: eLearning | May 10, 2013 | Appropriate for all | Language: English
In the Lighting with Flash series, photographer and Strobist blog publisher David Hobby demonstrates how to use compact flash units in a variety of lighting scenarios. In this first installment, he covers the basics, starting with ambient window light and ending with a four-light shoot of a model. Along the way, the course covers a variety of fundamental lighting concepts as well as accessories such as ring lights and softboxes. The course includes diagrams and detailed explanations of the lighting setups.